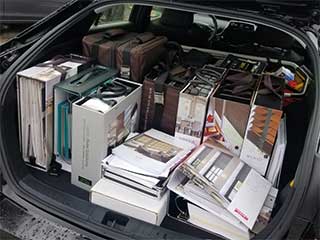 How often does the average homeowner invest in new window coverings? Once a decade, perhaps? It's hardly surprising that most people have a lot of questions when it comes to buying new custom blinds or shades for their home, and one of the most common ones is "Which material should I choose?". In this quick guide we'll provide an overview of the different materials on offer, and their relevant strengths and weaknesses.
Why Choose Aluminum Blinds?
Perhaps one of the most familiar materials available is aluminum. This strong and light metal proved to be popular for many years thanks to its high durability and flexibility. It's easy to take care of and can be finished in a wide range of styles and colors, making it a great fit for many designs. Aluminum blinds provide a clean, spacious look, and are an ideal complement for a modern design aesthetic.
The Advantages Of Vinyl
Another popular material is vinyl. This provides all the durability and flexibility of aluminum blinds with a slightly "softer" feel. Blinds made from this material can be molded into a wide range of styles, and even imprinted with real wood grain for a faux wood effect. This makes vinyl extremely popular as a happy medium between the durability of aluminum and the cozy aesthetic of wood.
Real Wood Blinds
There are many benefits to choosing wooden blinds, the most popular of which is the undeniable appeal that this material has. There's no substitute for the look of real timber, and wood can look excellent in many homes. However, this material is heavier and often more costly than its alternatives. It may also require extra maintenance to keep it looking great, especially if installed in the humid areas of the home.
How Can I Decide?
Deciding on the best material for your new window coverings isn't easy, and we want to do all we can to help you make the right choice. Our in-person consultations give you the opportunity to actually see what we offer, rather than trying to visualize it. To set up a free no-obligation appointment, simply contact Long Beach Blinds & Shades today.