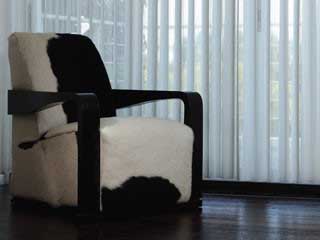 Big improvements don't have to cost a lot. The range of custom design options that we offer lets you pick out the best vertical blinds for windows in every room. From vertical blinds for patio doors to any other place you can imagine, we've got you covered. Our custom-building process starts with a free consultation at your Long Beach home/office, where our representative will show you exactly what we're able to do for you. When you know what you want, we'll build your new wood, metal or aluminum vertical blinds to your exact requirements. We even offer fast, cheap vertical blind installation, so you never have to worry about doing the hard work. Set up a free appointment today by contacting Long Beach Blinds & Shades.
Best Prices On Custom Made Vertical Blinds
It's important to get great quality at the right price and that's what makes us the favorite of homeowners all over Long Beach. Our amazing range of window coverings makes it easy to find the vertical blinds you want, but it really isn't hard to afford them. That puts custom design in the hands of everyday households, which is something we're really proud to offer. For cheap vertical blinds near you, don't turn to anyone else except us.
Motorized Vertical Blinds At Low Prices
Modern convenience is easy to achieve, particularly when you invest in our amazing range of 21st-Century window coverings. What could be more amazing than simply pressing a button, or tapping your smartphone, and watching your blinds sweep across the windows? With motorized vertical blinds that's exactly what you'll get. Our wireless or wired products give you flexibility and total control, and that's exactly what you need to get the most out of your home. Of course we still offer our fantastic range of designs, too, so you won't struggle to find motorized blinds you like the look of.
Amazing Selection Of Blind Designs
There's nothing we can't create for you. If you own a business and need a little extra privacy or comfort, pick out vertical blinds for office windows. You can be sure that our low-price solutions are ideal for any workplace. To provide extra protection from piercing rays of sun, why not choose vertical blinds for sliding glass doors? These products never compromise the professional look of your workplace, and you can choose designs that provide a premium, high-quality look. Interested in finding out more about our range of quality products? The best way to get started is by scheduling a no-cost appointment at your Long Beach address. One of our representatives will provide all the assistance you need, and you'll quickly find answers to any questions you have.
Vertical Blinds For The Long Beach Area
Live or work nearby? Book a free estimate and design your new set of vertical blinds to fit any window or door with our all-custom service. You'll get the best quality around Long Beach, without the heavy price tag. When you're looking for the best window coverings and sliding door blinds out there, we're the local experts to talk to. Whether it's single-layer coverings or vertical blinds with curtains, we can custom-build your new shading products to fit any size. Contact us to schedule a free in-person consultation with a vertical blinds expert near you.