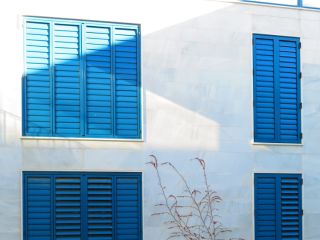 Are you in search of the perfect window treatment solution for your Long Beach home or business? Look no further! At Long Beach Blinds & Shades, we specialize in providing top-notch plantation shutters and expert motorization services using the industry's leading brands, Somfy and Lutron. Our dedicated team is here to transform your living space into a haven of elegance, functionality, and convenience.
Why Choose Plantation Shutters?
Plantation shutters are a timeless choice for both residential and commercial spaces. Here's why they stand out:
Exceptional Aesthetic Appeal: Plantation shutters exude timeless charm and sophistication, elevating the look and feel of any room.
Light Control: You have complete control over the amount of natural light entering your space, enhancing energy efficiency and privacy.
Durability: Our custom-made plantation shutters are built to last, with materials and craftsmanship that ensure longevity.
Easy Maintenance: Cleaning and maintaining plantation shutters is a breeze, making them a hassle-free option.
Versatility: They seamlessly blend with any interior style, from traditional to modern, and are suitable for both indoor and outdoor use.
Motorization Expertise with Somfy and Lutron
Long Beach Blinds & Shades is proud to offer cutting-edge motorization solutions using Somfy and Lutron systems. With these brands, you can effortlessly control your window treatments with the touch of a button. Enjoy the benefits of:
Convenience: Open and close your shutters with ease, even from your smartphone or voice-activated devices.
Energy Efficiency: Optimize your energy consumption by programming your shutters to align with the sun's position.
Security: Make it appear as if you're home even when you're away by scheduling your shutters to move.
Enhanced Privacy: Ensure your privacy by adjusting your shutters remotely.
Free Consultation and Expert Advice
Not sure if plantation shutters are the right fit for your space? We offer free consultations to help you make informed decisions. Our experts will provide tailored advice and present you with various window treatment ideas, whether you need them for a residential or commercial setting, indoors or outdoors.
Visit Our Long Beach Showroom Today
Come visit our Long Beach showroom to experience the elegance and functionality of plantation shutters firsthand. Our dedicated team is ready to guide you through our extensive collection of quality blinds and shutters, ensuring you find the perfect window treatment solution for your space.
At Long Beach Blinds & Shades, we're committed to providing you with the highest level of service and satisfaction. Contact us today for your free consultation, and let us help you enhance your Long Beach space with beautiful plantation shutters and cutting-edge motorization.
For the best in window treatments, choose Long Beach Blinds & Shades. Discover the elegance of plantation shutters and the convenience of motorization with Somfy and Lutron systems. Book your free consultation today!