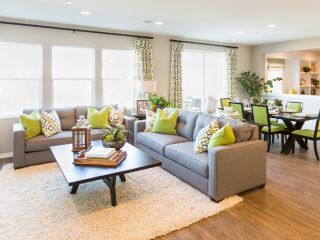 When it comes to elevating the aesthetics and functionality of your living spaces in Long Beach, there's no denying the timeless charm of draperies and curtains. Long Beach Blinds & Shades is your go-to destination for all things related to window treatments, specializing in motorized draperies and curtains. We pride ourselves on providing you with the finest solutions to make your interiors truly shine.
Why Choose Draperies & Curtains?
Versatile Elegance: Draperies and curtains offer a classic and versatile way to enhance your interior décor. With a wide range of fabrics, patterns, and styles to choose from, you can easily find the perfect match for your space.
Privacy and Light Control: Unlike other window treatments, curtains can be fully customized to provide optimal privacy and light control. You can decide how much or how little natural light you want in your room.
Superior Insulation: Curtains offer excellent insulation, helping to keep your room cooler in summer and warmer in winter. They can also reduce noise and contribute to energy efficiency.
Style and Personalization: Long Beach Blinds & Shades specializes in custom drapes and curtains, allowing you to tailor your window treatments to your unique taste and preferences.
Free Consultation and Expert Advice
Our experts are dedicated to helping you make the right choices for your space. Whether it's deciding on the perfect fabric, understanding how to measure for curtains, or determining the ideal curtain rod placement, we've got you covered. We offer free consultations and will guide you in selecting the best window treatment solutions for your residential or commercial property.
Indoor and Outdoor Solutions
At Long Beach Blinds & Shades, we don't just limit ourselves to indoor draperies and curtains. We also provide solutions for outdoor spaces, allowing you to extend the beauty and functionality to your patios and outdoor areas.
Find Your Perfect Window Treatment
Our extensive selection includes not only draperies and curtains but also a wide range of other window treatment options such as blinds, rolling curtains, roller window curtains, curtain panels, roman curtains, and more. We ensure that you have the flexibility to choose what suits your space best.
Visit Us Today
Whether you're looking for the best blackout curtains, stylish curtain panels, or a curtain store near you, Long Beach Blinds & Shades is your one-stop destination for all things window treatments. We pride ourselves on being the premier provider of draperies and curtains in Long Beach, helping you turn your house into a home.
Experience the difference of elegant draperies and curtains with the convenience of automation. Contact us today for a free consultation, professional installation, and expert advice. Your journey to a more stylish and comfortable home starts with us.